Eve To Adam 'Banquet For A Starving Dog' CD Review
September 19th, 2011 at 8:31am
EVE TO ADAM –BANQUET FOR A STARVING DOG
3FOR5 RECORDS
REVIEW BY: STEPHANIE STEVENS
RATING: 8/10

After doing some researching on this New York band called EVE TO ADAM I Realized why yes, I do recall them from years past and the reason was because I came back in contact with the song GIFT. Although I am a metal girl at heart; at times a good rock band will impress me enough to bring out the softer side in me. That's what I recall the song GIFT did to me, the essence of a solid rock sound and attitude with vocals that really takes the song to another level.
Through the years, EVE TO ADAM have had their ups n downs with band members but always pushed ahead and had that DIY attitude to get the music out and make some noise on the scene. Well, the guys got the attention of the big wigs and in 2011 have finally released their national debut CD entitled BANQUET FOR A STARVING DOG.
The single RUN YOUR MOUTH has been hitting radio hard and the video has been making waves on TV networks and the internet, the song reminds me a bit like the band Tantric from the beginning note but totally becomes its own as soon as Vocalist Taki releases that first sentence of the first verse. He has this distinct yet prominent sound to his voice which any good rock band needs, the song is a pure rock anthem and I'm stealing a quote from one of their fans who said "This song should be the anthem for the NFL this year" and yes I totally agree but the words can relate to so many situations that you totally get intertwined with the reality of the song. I think it was a good choice for the first single because it is catchy and stays with you long after the song is over but while streaming the rest of the album there is definitely more impressive tracks then this single.
I will start with probably my most favorite track and one I think should be the bands next or one of the next singles IN  A HURRY, it starts out with a Maroon 5 kind of vibe, kind of sassy and funky but leads you into a gentle rock verse and then builds up to this driving rock attitude. This song pours out all musical sides of the band, in my opinion. The vocals slide from power to a calm sensual vibe, it's just a powerful and probably one of the better rock songs I have heard in a while.
 MY VANITY is next in line for one of my favorites. On this track I think what swayed me to love it was the vocals it fluctuates from calming beauty from the verses to a more powerful aggressive chorus that makes you believe every word that is coming out of his mouth. Musically it has a dark rock sound layered with melody and guitars that gels the song together.
FAULTLINE is a fan favorite and I can understand why it has a tad bit harder edge to it and that sensual sex appealed voice just makes it more intriguing. The song holds back nothing the lyrics are in your face the music is trippy yet edgy and catchy as hell.
I love LITTLE SAYS, it's different from anything on the record and brings out the basic rock spirit with spitfire guitars emotional vocals and pushes out so much energy that it could also be a serious contender for a single.
GETTING WEIRD WITHOUT YOU shows off the band can kick out a good ballad when needed and also the guys had the pleasure of co writing with the one and only Desmond Child on this one and well with him how can you go wrong!
Overall the record was an impressive debut but on one downside some of the songs have familiar sounds from track to track at quick listen so some may feel that the album is not so diverse but if you put some headphones on and really get into each track although some are familiar there is texture and diversity hidden inside each track to make each song unique in its own way.
Overall I am a girl who loves a voice and with EVE TO ADAM these boys have it. If you're down with having a goodtime, shaking some booty and just have a pure passion for rock music then EVE TO ADAM is the band for you.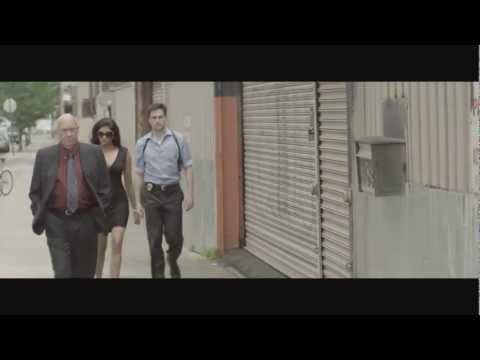 RELATED ARTICLES