Interview With Stemm
February 23rd, 2012 at 2:17pm
Let this NY based band be angry let them be humble let them be happy, with any emotion there is one thing that won't change they will bring to life music that is incredible and creative. STEMM has stayed loyal to what they want the band to be they play music from the heart and cherish everything their fans aka "friends" do for them, the gratitude is never-ending and also placed in front of anything.
The band has had their ups and downs, but has delivered with every new record something new and fresh and with each new disc the talent just lifts to a new level. On CROSSROADS, the bands newest release the more melodic side comes out and made me a instant fan, pushing themselves to create beauty in music but still giving the listener a punch in the gut from time to time.
I am patiently waiting for the guys to play in the new England area so I can see how the new music relates to stage but for now I had a chance to speak with a friend and great talent Mr. Dan Nelligan (drums) about new songs, where the anger went and what they love about the friends they have acquired through the years
CAN YOU INTRODUCE THE WORLD TO YOUR NEWEST ADDITION TO THE BAND MR. MARIO NOBILIO, YOUR BASS PLAYER AND ALSO LET US KNOW A LITTLE BACKGROUND ON HIM AND WHAT HE BRINGS TO THE BAND STEMM?
Mario has been a friend of Joe, Al and mine for over 20 yrs. so bringing him into the mix was a very easy transition, personality wise. His playing pretty much matches us; he is one of the most talented bass players I know. He's been pretty busy as far as background goes in the local music scene. He's always been playing, since I've known him. He definitely adds to the brotherhood we all have and have had.
CROSSROADS IS A INTERESTING NAME FOR A HARDER EDGE ROCK BAND LIKE YOURSELF..WHAT BROUGHT ABOUT THE ALBUM TITLE AND WHERE DO YOU FEEL THE BIGGEST DIFFERENCE IS ON THIS RECORD VERSUS BLOOD SCENT?
Honestly, this album is a crossroads for everyone in STEMM; with what we were going to do following subpar tours, a blown engine in the middle of Tennessee, our brother Steve Crowl having to leave etc. it was definitely a point where we all were like, "what do we do". BLOOD SCENT was definitely a harder more "metal" record; we were all very pissed off in the writing of that record. Our personal lives, our professional lives, and everything in between it was just a big shit storm, that anger definitely showed its face on BLOOD SCENT.  With CROSSROADS we are not angry anymore! There will always be people or situations that anger us, but it takes more out of you as a person to hold a grudge and be pissed than it does to just say "fuck you" and be done with it!
THE MELODY AND HARMONY IDEAS ON THIS RECORD SEEM TO TAKE SHAPE DIFFERENTLY THEN THE LAST RECORD WHAT CHANGES DID YOU MAKE?
Joe absolutely pushed himself on this vocally. Judah (half of our producing team) and Joe really did a great job pulling out what ended up being the final takes on these tracks.
THE ANGRY SIDE OF THE LYRICS SEEMED TO CALM DOWN ON THIS RECORD ,SINCE YOU WRITE FROM A PERSONAL MIND FRAME CAN WE SAY YOUR LIFE IS A BIT MORE "HAPPY" OR WAS THIS A MINDSET GOING INTO THE NEW ALBUM TO CHANGE THE SONGWRITING AMBIANCE?
Nope, our lives have definitely calmed down in comparison to the BLOOD SCENT time frame. No more drama, no more sickness, no more "problems". I mean, everyday is a struggle, but when you have unnecessary tribulations being caused by ignorance, or just things that are out of our control being made worse by outside sources….it just sucks more.
MONSTER WAS AN OLDER SONG WHAT MADE YOU REKINDLE THE FLAME FOR THIS TRACK AND WHAT DID YOU GUYS CHANGE THE MOST ABOUT IT?
Well, we had been hearing people say they liked how Joe sang it. Plus we didn't feel that song got a fair shake when it came out in 05, and mostly……because we felt like it!
TWO TRACKS THAT MADE ME STANDUP AND TAKE NOTICE ON CROSSROADS WAS SUPERNAUT AND AFTER THE TIDE. CAN YOU EXPLAIN THESE TWO, HOW YOU FEEL ABOUT THE OUTCOME OF THE FINISH PRODUCTS AND WHAT THE SONGS ARE ABOUT?
Well, SUPERNAUT is a cover; originally recorded by Black Sabbath. We had never played through it until we were in the studio. Mike Hatalak (other half of our producing team) helped us piece it together. He also did the same with AFTER THE TIDE. So, basically, those two tracks were pretty much written and tracked on the fly. I'm absolutely blown away how good they came out given that.
AS A BAND WHERE DO YOU FEEL MOST CREATIVE (STUDIO, ONSTAGE)
Definitely, the studio.
LEFT BEHIND YOU DID A VERY HILARIOUS VIDEO FOR. WHO CAME UP WITH THE CONCEPT?
Joe had the basic idea. Our director Solomon Nero ran with the rest, ideas were being thrown around the entire duration of the filming.
WHAT DO YOU HOPE FANS OF THE BAND OR JUST FANS IN GENERAL GET OUT OF THE VIDEO AND HOW DO YOU THINK PEOPLE WILL PERCEIVE THE BAND FROM THE VIDEO?
We just had fun with it; the video is all about the dumb "scene" trends. It's all music; it's all talent, fuck labeling shit. Oh and it was about the idiots wearing girl pants and makeup; you look like fools guys…..just saying.
ARE YOU GUYS STILL WORKING WITH THE UFC ORGANIZATION?
Yep. You can still hear our stuff on every UFC event.
DO YOU FEEL CROSSROADS IS THE MOST COMPLETE DISC YOU WROTE AND WHY??
Personally…and I think I can speak for the rest of the guys….YES. It's everything that we want to be represented by; it's heavy, its melodic, its well written and definitely complete.
WHAT ARE YOU GUYS STRIVING FOR THESE DAYS AND FOR YOUR FUTURE?
Just to reach as many new friends as we can and continue to write great music.
WHAT IS ONE MOTIVATION TACTIC YOUR FANS GIVE YOU FOR YOU TO KEEP GOING ON WITH THIS CAREER?
Obviously the support and everyday it seems we have new ones via Twitter, Facebook, reaching out and going out of their way to help push the name and music with us. It's definitely an honor having friends like that.
BIGGEST OBSTACLE  IN THE MUSIC BUSINESS THAT YOU GUYS FEEL YOU ARE TRYING TO GET OVER, WITH THIS RECORD OR IN YOUR CAREER ALL TOGETHER AND HAS THIS BEEN A ONGOING FIGHT FOR YOU??
There really is no music business these days. It's pretty much just came down to not being screwed over by shitbag promoters.
WHAT IS THE TOURING PLANS FOR YOU GUYS THROUGHOUT THE REST OF 2012?
Play as many places as we can.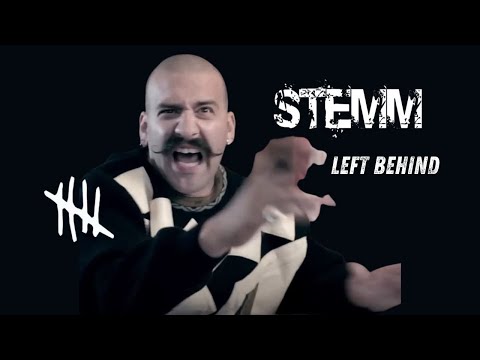 RELATED ARTICLES